April is normally a busy month for us as we start seriously jumping into the number of events on our calendar. Most of those events are weddings, but as many of you know, April is also the typical time for high school proms and college formals. Our team is lucky enough to consecutively and exclusively partner with local universities such as Belmont and Vanderbilt + local high schools such as DCA, Franklin, and McGavock just to name a few. We always look forward to these events because there is always so much excitement and energy surrounding these milestone celebrations, and this year has been nothing short of simply a fun time for our team. Here's a recap from two awesome April events with Belmont University's Phi Mu sorority and DCA..!
Spring Formal | 4.01.17 | Ruby
We have been a part of both Spring and Fall formals for Phi Mu Theta - Belmont for several years now and each year, they find a way to up the celebration! Incredible venue to dance the night away at Ruby in the heart of West End, donuts from Five Daughters Bakery 12south were the perfect snack, and even the Final Four games on tap for the basketball fans. Our team provided DJ services, lighting design and photo booths for the evening! This night was epic from beginning to end. Kamron Patterson was the lead for this event, and if there was a way of rating DJ's then Kam hit a home run, slam dunk, hole in one. The dance floor was absolutely packed from the minute it opened, and no one stopped dancing for the full three hours. Since it was March Madness, we projected the basketball game up on the wall, but that wasn't a distraction because the music + mixing was just THAT good! Some of the music included Formation by Beyoncé, Lip Gloss by Lil Mama, Fergalicious by Fergie, and Work It by Missy Elliot to name a few. Kam mixed Bruno Mars new hit Chunky with Hips Don't Lie by Shakira, and then into Shape of You by Ed Sheeran, and literally everybody went crazy! Aside from the dance floor, our open air photo booth was packed all night with guests constantly stepping in and out of the booth. Make sure to LIKE our Facebook page and feel free to TAG/SHARE the photos from our booth. I can't say it enough, everybody was dancing and singing right until the very end! We're so glad that we've been able to be a part of so many Belmont + Phi Mu events, and we can't wait to partner with them again in the future for many more incredible events!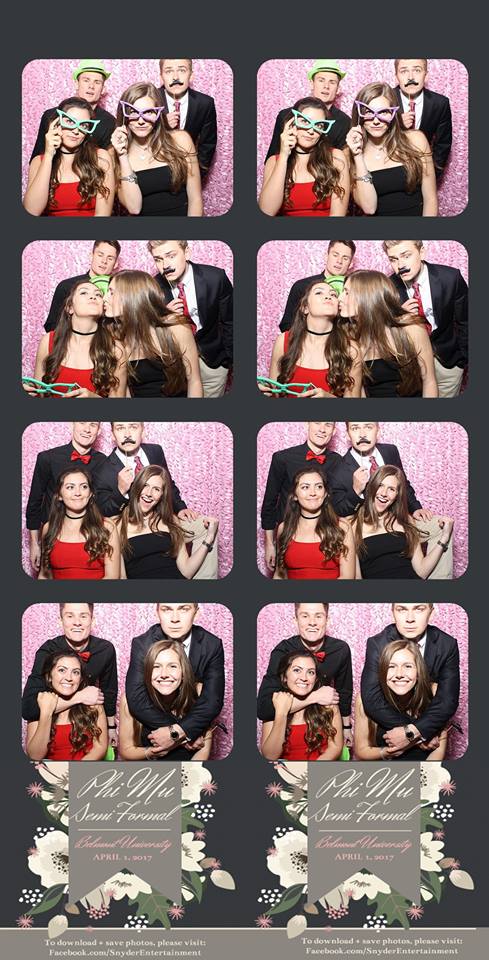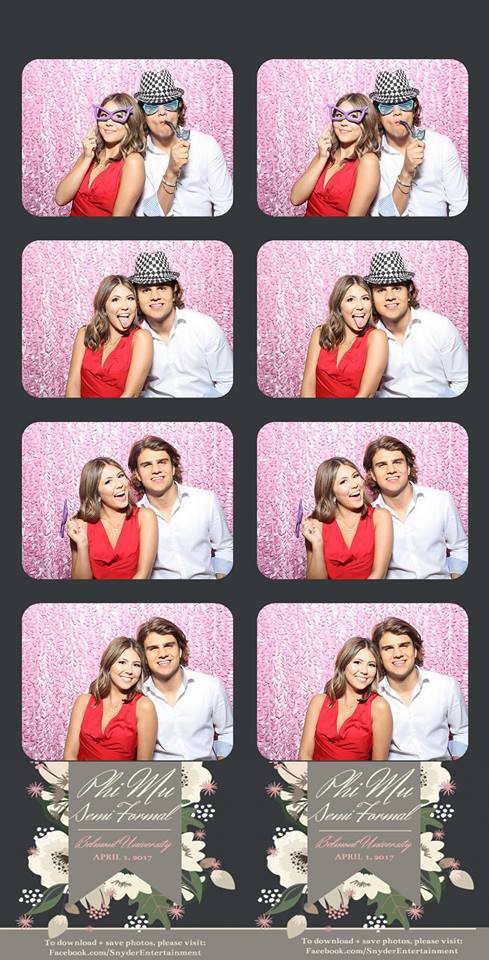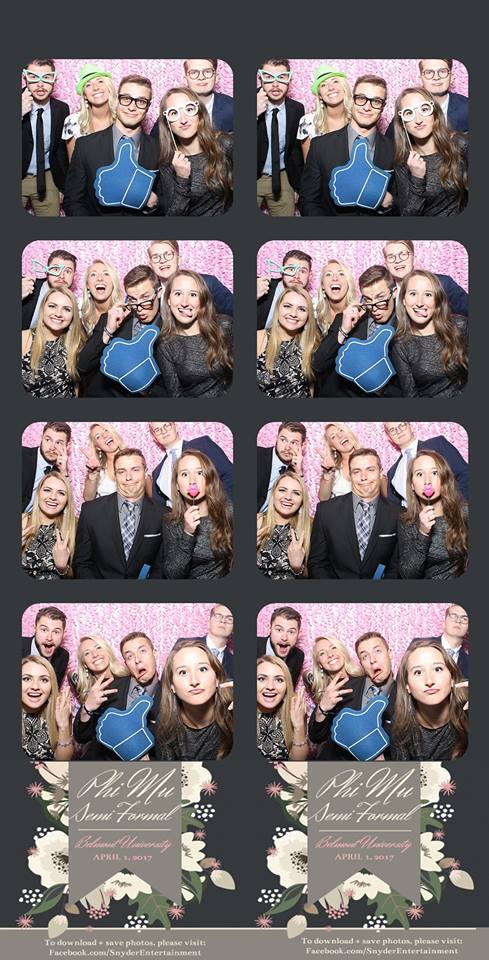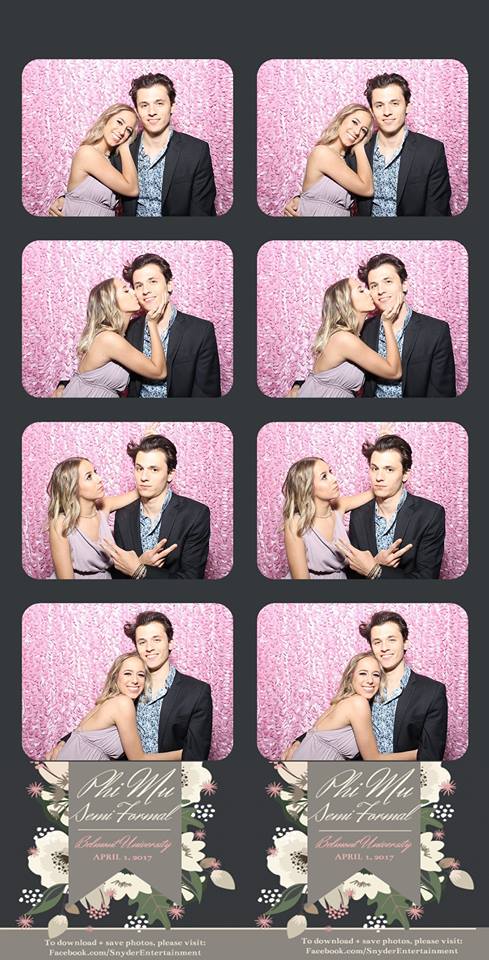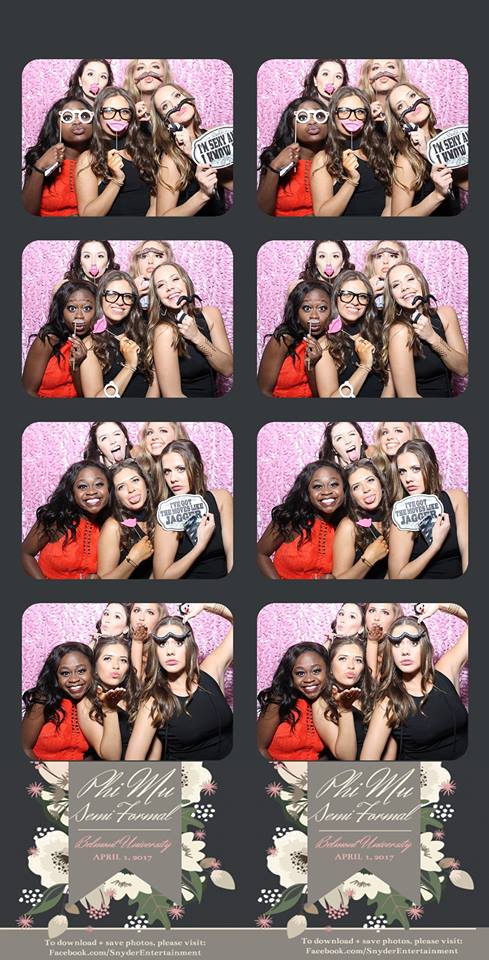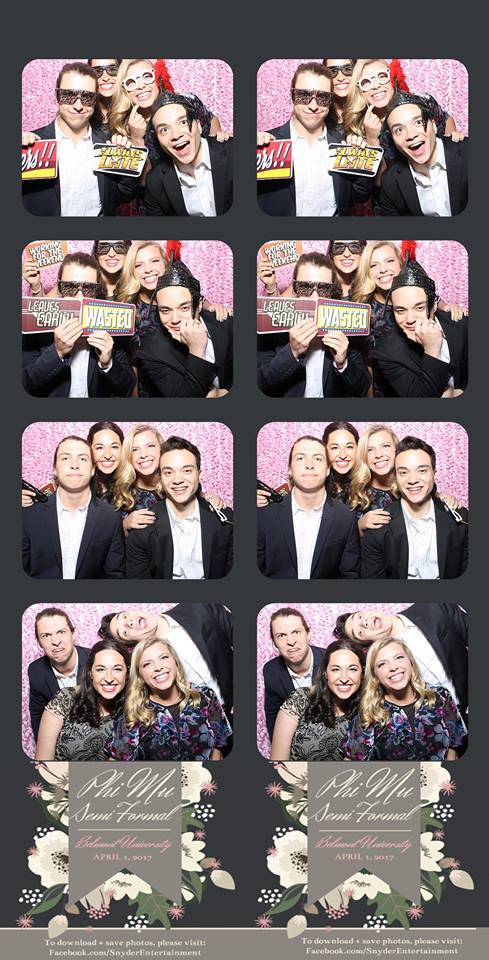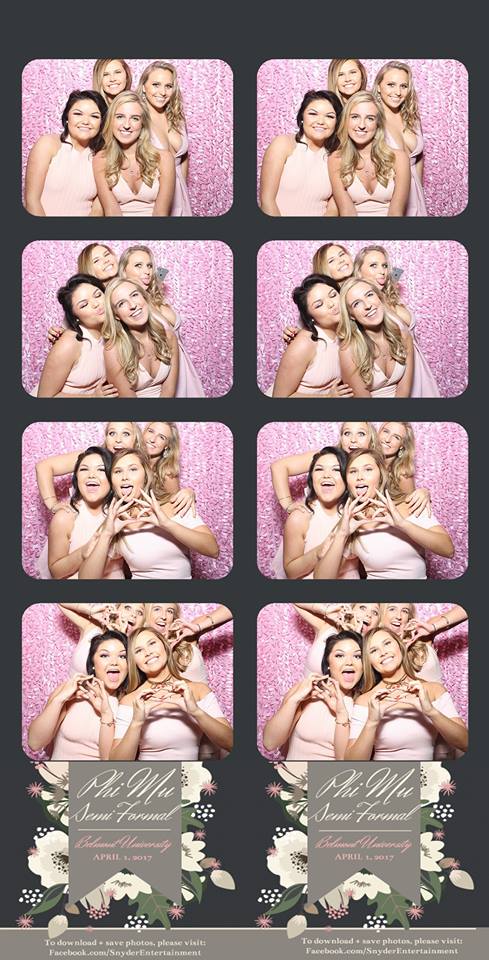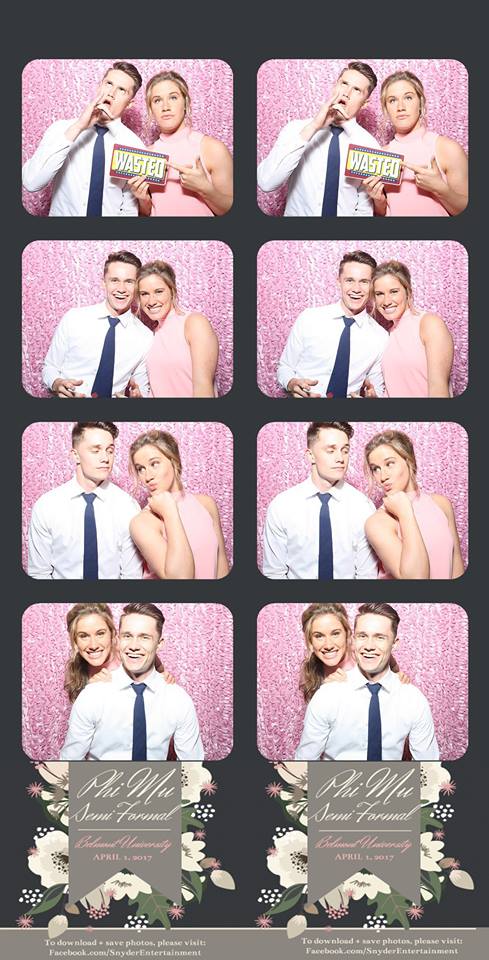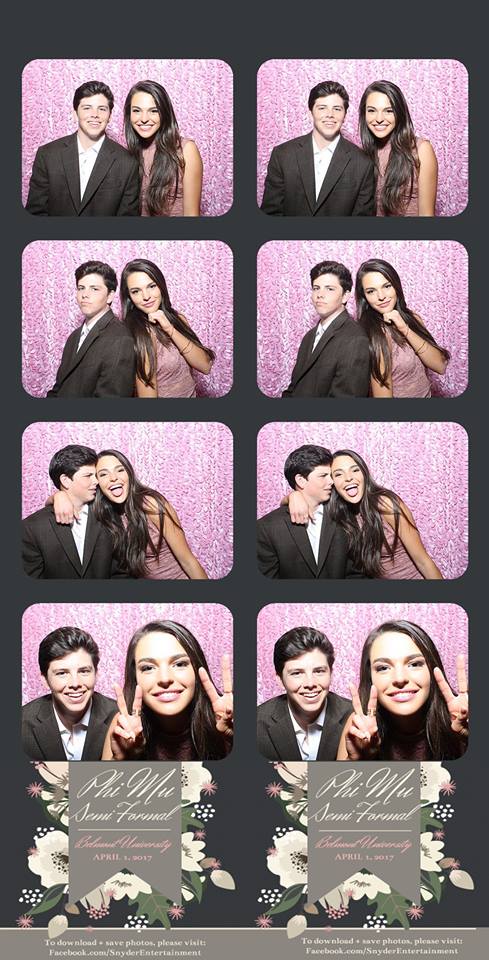 2017 Prom | 4.08.17 | Nashville Airport Marriott
J Clark Anderson | Donald + Dorrenda Snyder
Snyder Entertainment partnered with DCA again this year for Prom 2k17 at the Nashville Marriott! J Clark Anderson was the event lead, and he worked to transform the dome shaped ballroom through the use of our blue up lighting, a custom crafted monogram light designed by yours truly, full dance floor lighting, and our open-air photo booth. The theme for the evening was "Around the World," and the night began with a plated dinner, followed by senior presentations + superlative awards before the dance floor officially opened! The night was full of dancing to requested songs, including hits by Queen, N'SYNC, and Journey and of course Top 40 hits as well. From global props and custom designed airplane gobos soaring through the stars on the ceiling..this group is beginning a legacy of epic proms! Many thanks to Lori Harris Gribble. Being able to partner with DCA for the second year in a row was a lot of fun, and we look forward to continuing our partnership with them in the future!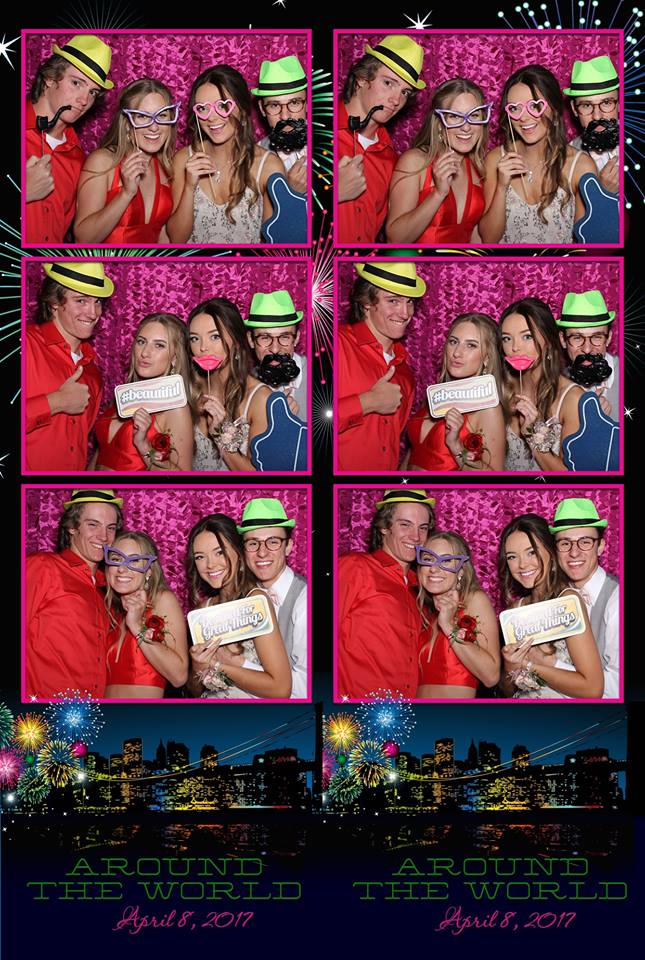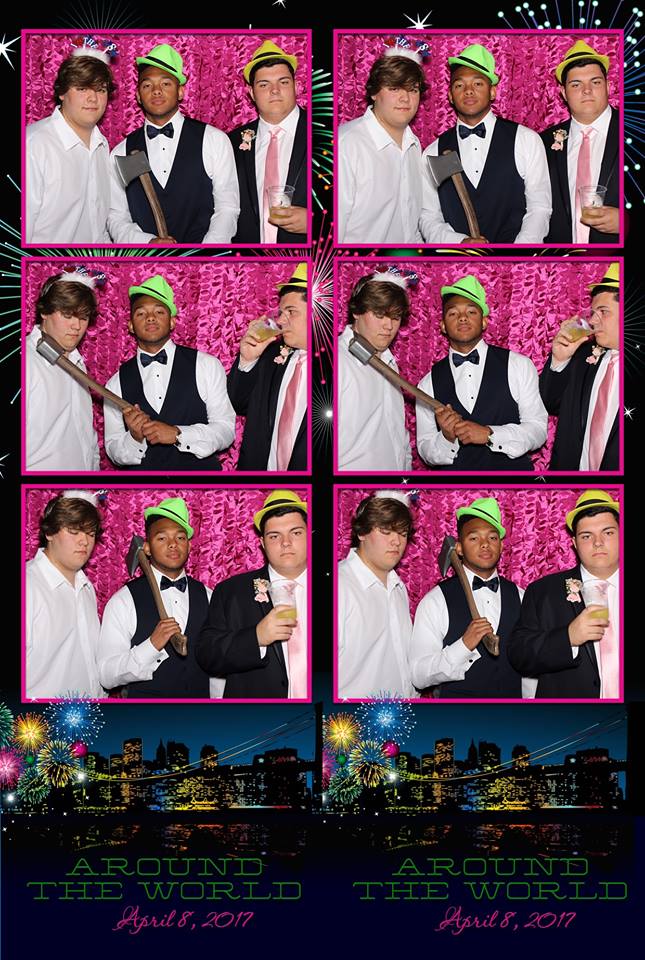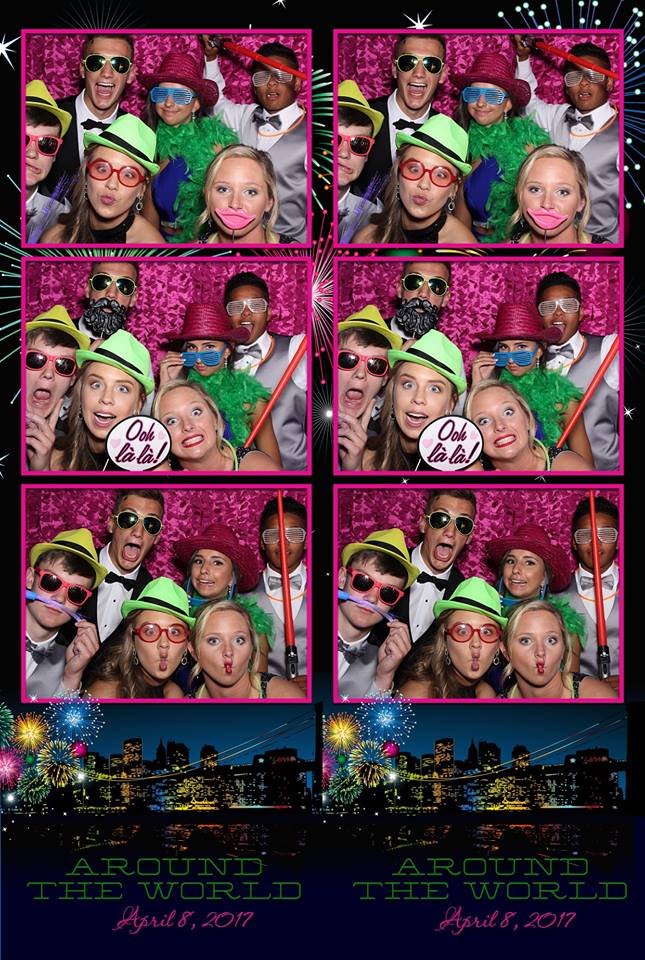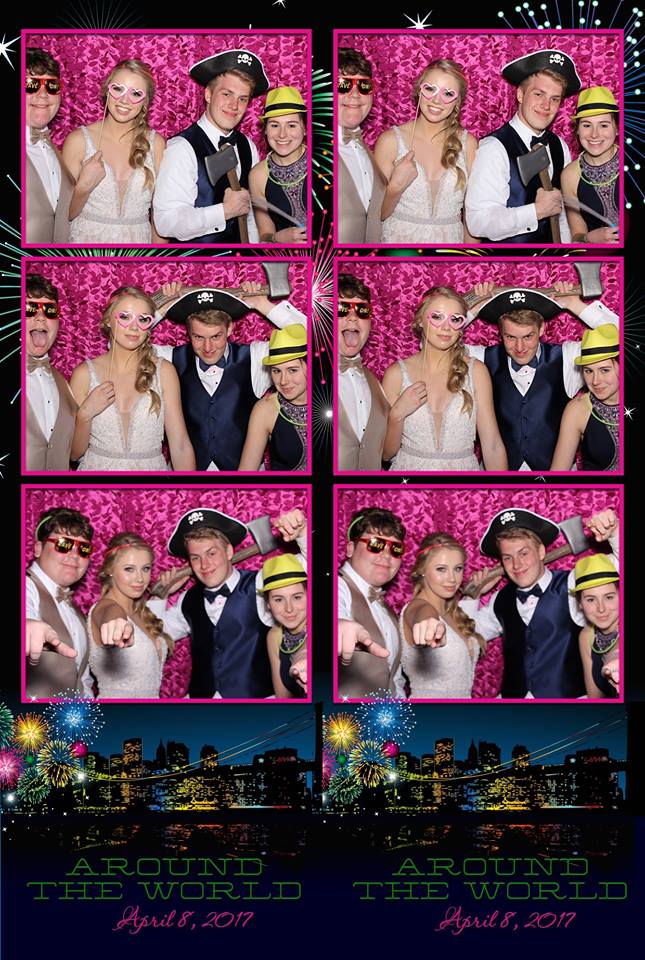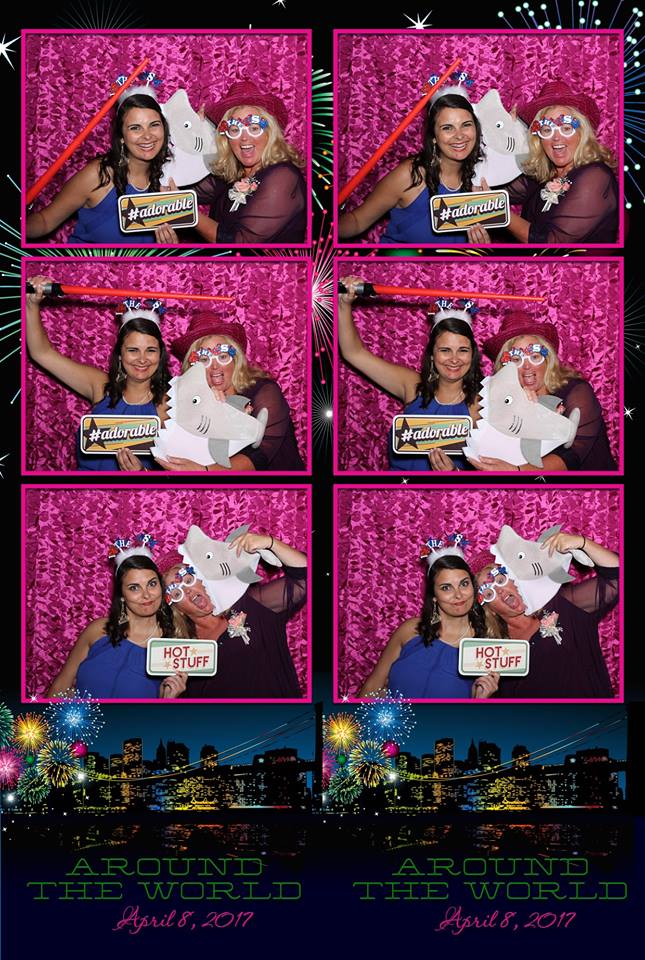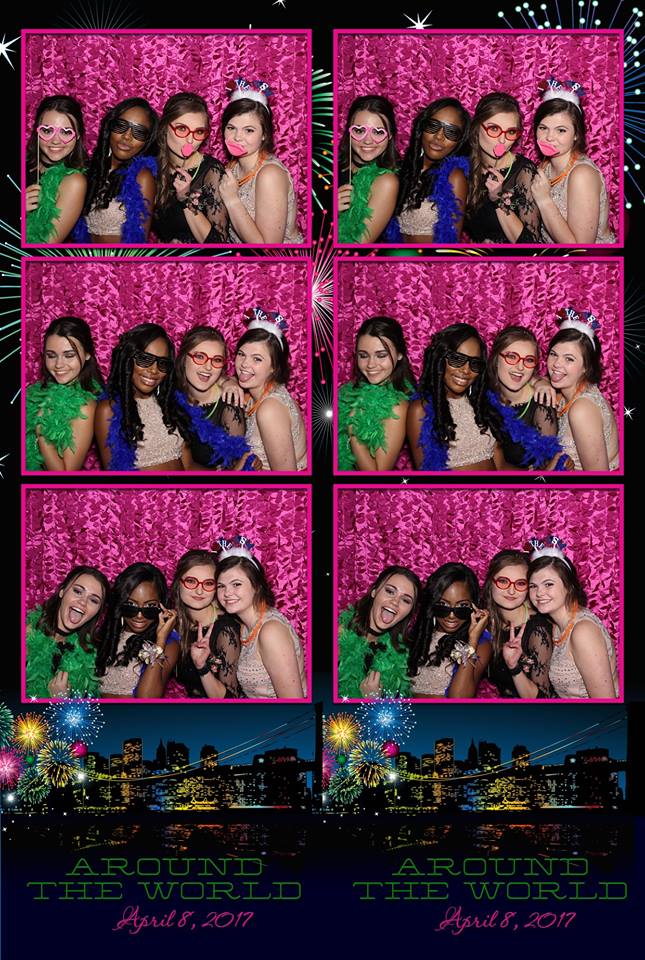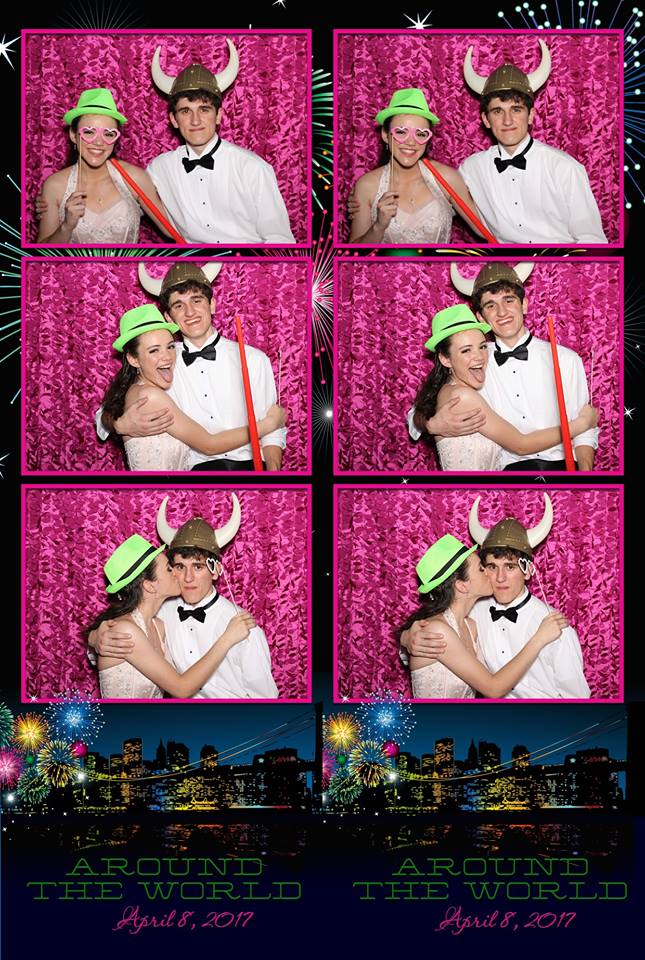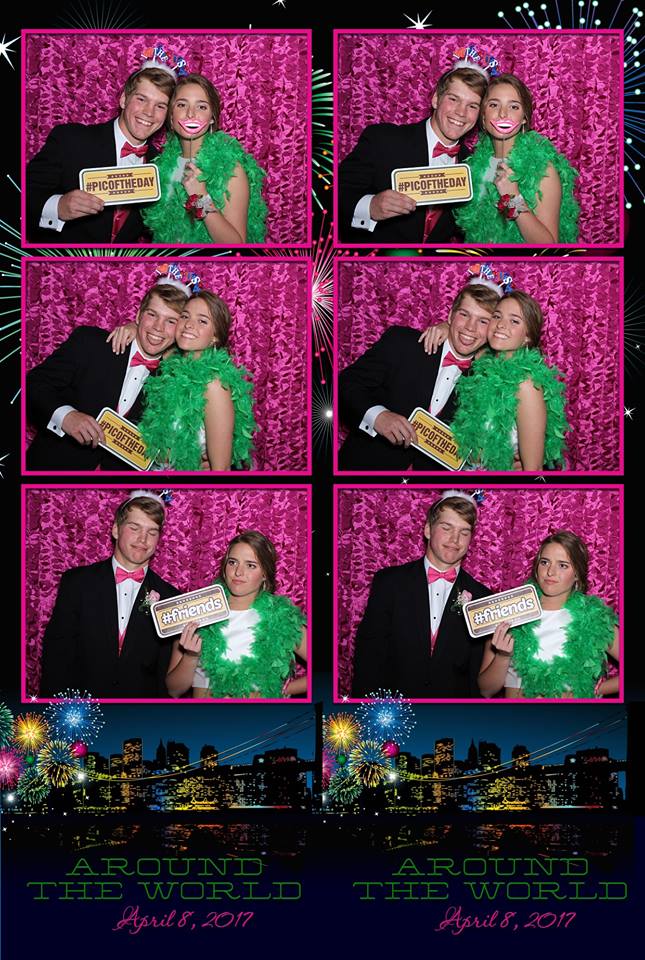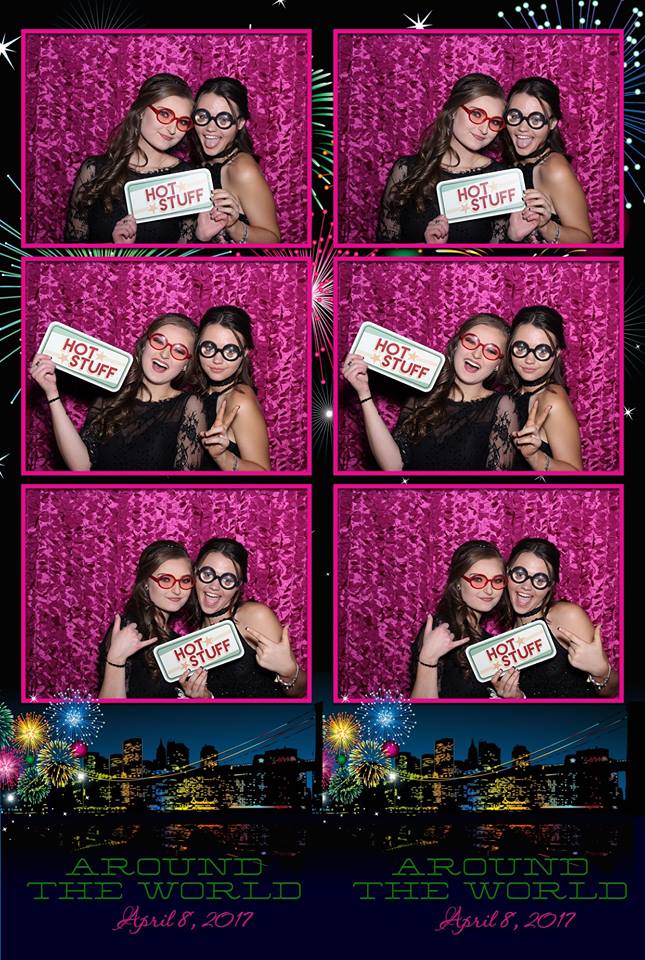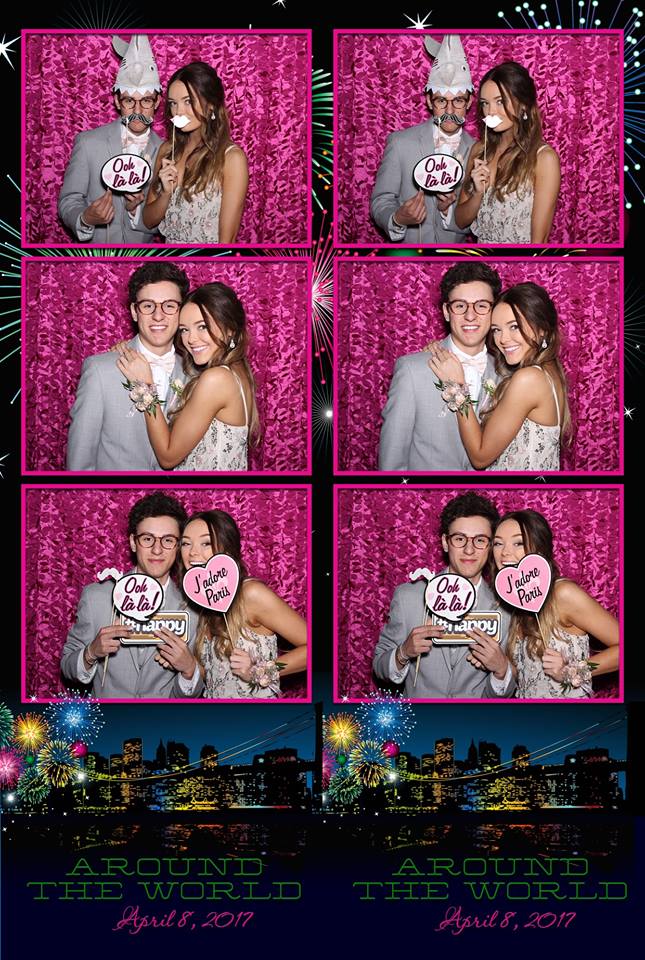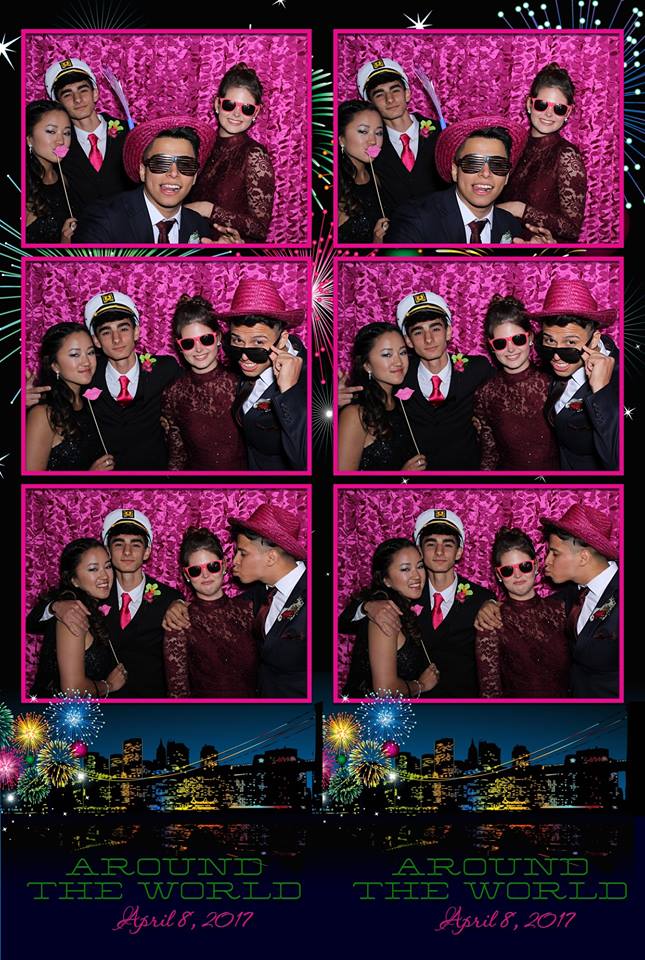 If you're interested in booking your next event with Snyder Entertainment, please contact us today! We can't wait to press play on your event!
Written By: J. McGee