If you went to a party, a wedding, and/or a corporate event in the past year you probably saw a large group of people huddled in front of a big box, holding funny mustaches, hats, feather boa's, and signs, counting down "3...2...1!" And don't just blame it on the open-bar, these guests are really having fun. Let's face it, you're going to have a great party, you're going to have an amazing DJ (especially if you hire one from Snyder Entertainment) whose going to be playing the best, most popular, dance-worthy songs all night long, BUT you're going to have a handful of guests who just aren't into dancing. And if you don't have something entertaining going on for your non-dancing guests to indulge in besides the dessert table, then you're going to have some guests who will probably leave out early. As someone who is married to a great guy who doesn't always enjoy getting his groove on, it can be frustrating to leave early simply because there isn't anything for him to "do." That's where Snyder Entertainment can solve this boredom problem, the dilemma ends, and the struggle isn't real anymore; we can provide you with a Photo-booth.
Why You should add a photo-booth to your next event:
Double duty: additional entertainment + guest favors. First, your guests will take at least one whirl through the photo-booth which often leads to the perfect opportunity for mingling. Second, they'll get to take home a copy of their photo-booth pics at the end of the night. (Bonus, you don't have to order those screen-printed koozies for $600 from Etsy now!)

We will put together a scrapbook for you that contains all the pictures from the photo-booth that night, including written messages from the guests in the pictures. It's the perfect way to look back on the evening, and makes for a great coffee table book. On top of the scrapbook, we also give you an memory key that contains all of the photo-booth pictures, so you can upload those to your computer, smart phone, tablet and keep them forever!

It's the perfect #selfie station. I know when I'm going to be hosting or going to an event, I make sure my look is on fleek. I have a new outfit on, I actually do more than just blow dry and brush my hair quickly, my make up is on the verge of Jenny from the Block glam, so therefore I've got my iPhone in front of my face trying to capture the perfect selfie. With our photo booth, all you have to do is stand in front of it, press start, and in 3 seconds you have between 3-4 pictures of yourself. The type of pictures where you're not having to crop your arm out, or a full length mirror picture with your laundry basket in the background.

It's really, really fun. We've never had clients unhappy after their events because they chose to add a photo-booth, in fact it's quite the opposite. A past Bride from 2015 reviewed us online adding, "When Brian encouraged me to include a photo-booth at my wedding, I was really hesitant, but after our wedding all of our friends talked a lot about how much fun it was. Plus having more pictures to keep of our families and friends from the night was so worth it." A past corporate client reviewed us online adding, "I wasn't sure how the photo-booth would go over with everyone, but it was a great way to laugh and connect outside of work. Plus who ever gets the chance to take pictures with their co-workers?"
What's included:
1) Photo-booth set up prior to start of the event, a Snyder Entertainment assigned Tech will be there to guide your guests through the PB process, and we will pack up the booth, props, & backdrops up after the event is over.
2) Huge selection of props, including various hats, sunglasses, mustaches, lips, big smiles, feather boa's, funny mini hand-held signs, over-sized multicolored glasses, and many more.
3)Customized graphic designs for the photo template/overlay including different designs, colors, fonts, etc. (Examples of templates and overlays are included in the slideshow at the top.)
4) Multiple styles + colors of backdrops, including the option for a green screen. (Slideshow Below includes examples of our Glitter backdrop, Leaf Petal backdrop, Rosette backdrop, Hanging lights backdrop, Burlap backdrop, and Green-screen backdrop)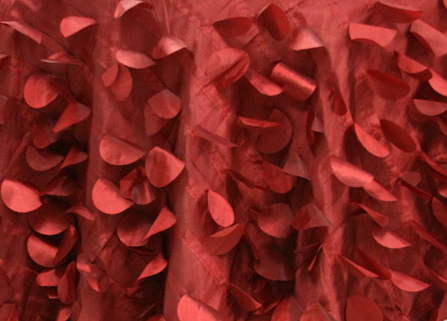 5) Two keepsakes: a scrapbook at the end of the night containing all of the PB pictures and a memory key with all of the photo files for your computer.
6) The things you can't put a price tag on: memories. A PB is a great way to include everyone, regardless of age, and create a fun, memorable experience for all of your guests.
How Can i hire a Snyder entertainment photo-booth?
All you have to do now is contact us, give us the details for your upcoming event, and we take it from there. We'll give you information about the multiple entertainment packages that we offer. Some of our packages include photo-booths, but you certainly have the option to hire a photo-booth from us a la carte. We've provided photo-booths for weddings, corporate parties + meetings, graduation parties, wedding + baby showers, birthday parties, proms, sponsored events, holiday parties, and the list goes on and on. You know you want to include a photo-booth at your next party, and we're ready to book your event today!
Written by: J McGee