One of the best things about living in Nashville is having hundreds of amazing event spaces + venues right here at your fingertips. There is always something going on and always something to do in here in Music City. One of the best aspects that we love about our job is being able to see all of those incredible spaces + venues, while also being a part of your incredible events. Hence I wanted to create a new blog series that focuses on some of our favorite venues in and around Nashville. It would be really hard to cram all of them into one post, so I figured I would just go down the list, alphabetically. In case you missed February's A team list, please click here! And if you missed March's B team list, please click here! If you missed the two C groups, then please click here and here to view both of those!
Exactly one month later and we're back to continue! These spaces are the dreamiest + elevated venue spaces that make Music City one of the absolute best spots for local and destination weddings and events in 2018. Let's go round four with the letters D + E...
Doing business is a pleasure at the DoubleTree by Hilton Hotel Nashville Downtown, situated near major corporations and business headquarters. We are also located near the Tennessee State Capitol, Nashville City Hall, as well as federal government offices. Rely on our expertise to provide the perfect setting for any occasion. From meetings or training sessions to theme parties or formal affairs, we have flexible space, the latest A/V equipment, first-class catering facilities and dedicated, experienced personnel to ensure your event is a success. Whether you're hosting a conference for 12 or a lavish reception for 900, the DoubleTree by Hilton Nashville hotel can accommodate all of your needs. If you are coming to Nashville for a bigger event, our hotel is conveniently located near the Nashville Convention Center, and the new Music City Center.
Behind our estate walls is a private, enchanting sanctuary of beauty and grandeur waiting for you to hold your next event. With 44,000 square feet of indoor and outdoor space and a 250 guest capacity, we accommodate all types of gatherings from weddings and events, receptions, fundraisers, non-profit events, reunions, photo shoots and videos. If you're looking for a unique place to fit your distinctive personality or guests, we have you covered. Our Italian-Renaissance style mansion, built in 1867, includes a majestic marble-floored atrium, a rustic walnut library, a sitting parlor, a grand dining room, a spacious living room area, a winding staircase, seven bedrooms and a master suite. The bedrooms provide guests with spectacular views of the Nashville downtown skyline or overlook a scenic courtyard. Around every corner of the property are new places to explore and take your breath away. The property also boasts a 900 square foot pool house with a bedroom and full bathroom and a sparkling 50×20 foot U-shaped pool with an attached walk-in cabana. Guests can take a stroll in our two gardens which include brick pathways, mature shade trees, 47 Japanese Maple trees, colorful flowers, a colossal brick archway structure, and two waterfalls which flow in to our koi ponds. In addition, there are courtyards with one containing a goddess statue fountain. We would love for you to come by and take a full tour. Our professional and caring staff will help you plan your next memorable event at East Ivy.
Ed Nash's gorgeous works of art have found their way into the homes and hearts of Nashvillians. For a uniquely artistic and edgy event, consider hosting your next party at his studio. There is a roughness to the space that comes from the wear of it being used as Ed's actual studio every day, but the elegance and richness of his art creates a contrast that has made his work space the perfect spot to host receptions, photo shoots, fashion shows, music videos and private dinners. The 3,000-square-foot studio has a stage, kitchen and bar area and can accommodate up to 250 guests.
If you need a professional space for meetings or group bookings in the Nashville area, then we're bound to have just what you're looking for at the Embassy Suites Nashville - at any of our location! Our spaces range from our Music Row Boardroom (273 sq ft) to our impressive Commodore (1470 sq ft), and other spaces are avaliable in Cool Springs and out by the airport as well. These versatile spaces are perfect for any Nashville event!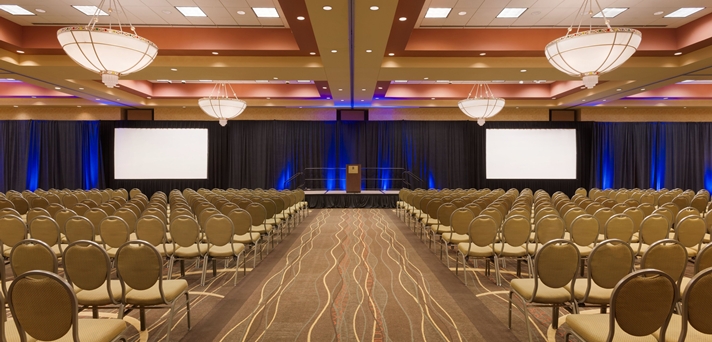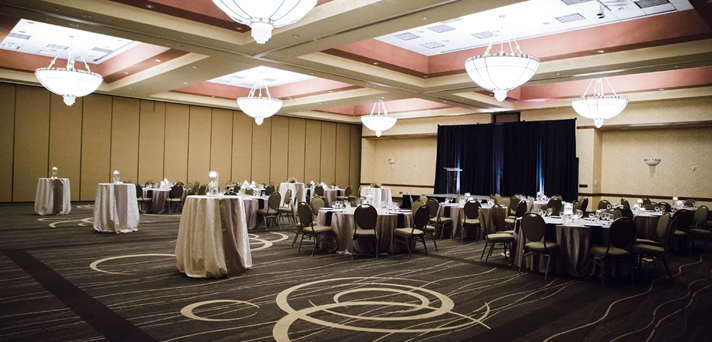 While Weddings are our passion, we specialize in large events of all types. We are not another business, like a farm, a country club, or historic site that also does events occasionally. Special events ARE our business. When Chef Christopher started his own catering company in 2002 it was ALL ABOUT the FOOD! He immediatly knew he wanted to own his own event venue and in 2011, EPIC Event Centre opened. Now it's ALL ABOUT EVERY LITTLE DETAIL! Chef Christopher's wife, Brenda quickly fell in love with being an entrepreneur and stopped nursing to become the CEO of the company. Their 4 kids were raised in the business working in every aspect. Two sons are now starting to take over the kitchen and one son is in sales and operations. While running a family business was not the original intention it just happened naturally. Their boys have grown up with a great appreciation for pleasing guests with amazing food, an amazing venue, and producing truly EPIC events. But "the family" doesn't stop with just the Newton's. All our team members quickly become family! We tend to attract very passionate and detail oriented staff members that's #1 goal is to meet and exceed your expectations. We all love what we do and it shows!
EVINS MILL
Evins Mill is a scenic Tennessee resort property located near the town of Smithville - just east of Nashville. Minutes from Center Hill Lake, Evins Mill provides all the amenities of a luxury destination in the intimate setting of a boutique resort including:
gourmet, locally sourced cuisine, prepared with just the right touch and served in just the right setting ~ perfect for receptions, rehearsal dinners & brunches
breathtaking backdrops for outdoor, covered & indoor ceremonies and for wedding photography
warm & private spaces for group gatherings (and late-night shenanigans!)
facilitation & furnishing services ~ a dedicated wedding facilitator and the provision, set-up & break-down of tables, chairs, linens & serving ware
creek side accommodations & luxury lodging for as many as fifty-four guests, all with spacious decks and spectacular views ~ ideal for out-of-town guests, family members & the wedding party
a host of recreational activities ~ billiards, table tennis, darts, lawn games & hiking; and nearby golfing, fishing, boating & canoeing.
Near Center Hill Lake and nestled among the bluffs and streams of Tennessee's Highland Rim and Cumberland Plateau, Evins Mill has been home to hundreds of "rustic-chic" weddings over the years. Its serene surroundings make for events that are as relaxed as they are memorable.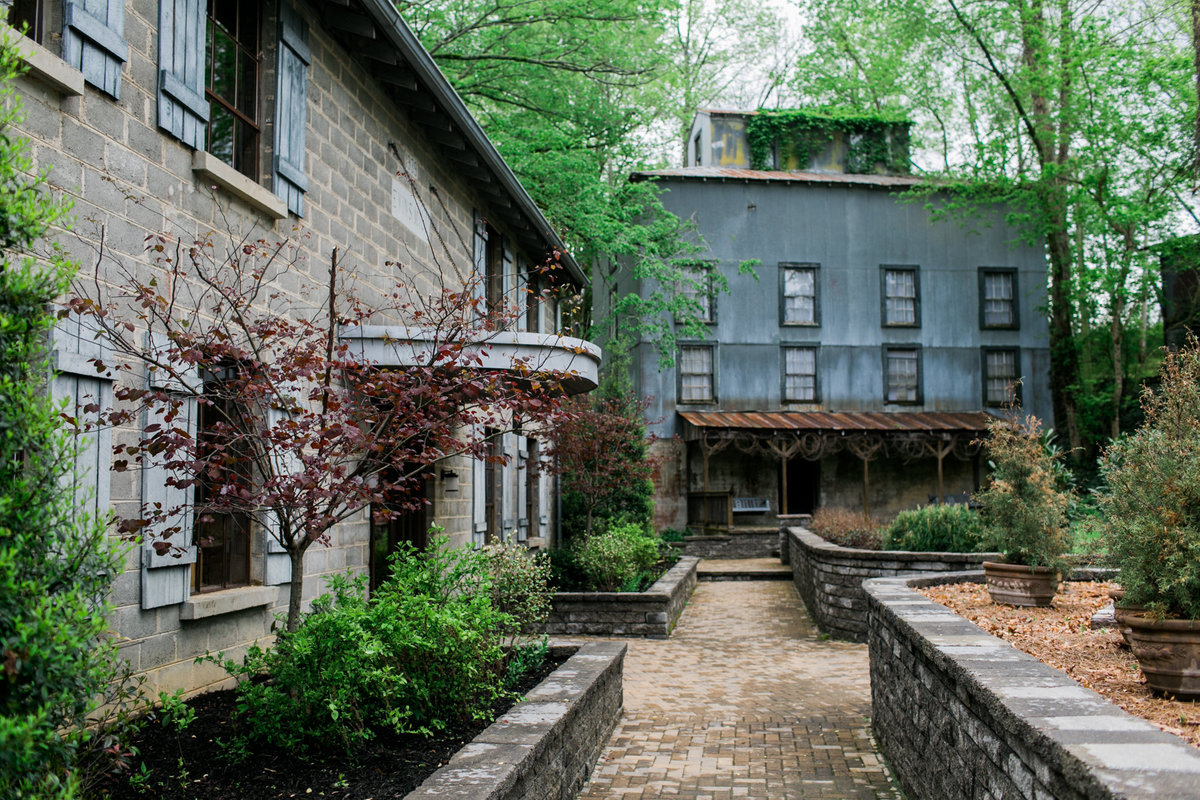 Another great group of venues to continue our series, so be sure to check in next month for the "F" venues! That's a longer list, which means more information and pictures will be coming soon! Contact us today to secure your date for your upcoming 2018 events and weddings. Cheers!
Written by: J McGee