Everyday that we were in Las Vegas, I woke up with Katy Perry's hit song, "Waking Up In Vegas" replaying in my mind. It was my first time to ever attend the conference, but Brad and J Clark have been to the Mobile Beat conference many times over. Being with two guys who have been not only to the conference multiple times, but also to Las Vegas, made it fun and less of a guessing game for me. As someone who had never been to Vegas before, I really didn't know what to expect, and as someone whose a part of the Snyder Entertainment team that is not a DJ, I didn't know what to expect out of the conference either. Truth be told, not everything at the conference applied to me but it was an incredible learning experience, and I was able to really get to know the other side of the business as an event DJ/Emcee. We really enjoyed the conference this year and took away so much great information that we can't wait to share with our Snyder Entertainment family and you, our readers! Here's a recap of our week, waking up in Vegas..
In order to attend the conference, paid for by Snyder Entertainment, Brian just requires that each team member reaches a certain number of lead events and receives only positive reviews. This was the first year that Brian wasn't able to go, so I was able to go in his place! Although we all missed him not being there, I'm so grateful that I was able to attend. Plus Brian was on a once-in-a-lifetime experience, hiking Mount Kilimanjaro in Africa. #notlying
There's so much I could recap for you all and I don't even know where to start! But I think the best place to start was the first session that I attended: "Celebrate Life" given by Marcello Pedalino. Marcello is a personal friend of Brian's and a huge supporter of Snyder Entertainment. Here's his recap..
After listening to Marcello and feeling energized + excited about living my life out loud, the three of us went down the hallway to listen to my favorite speaker during the conference, Sonny Ganguly. Sonny is WeddingWire's Chief Marketing Officer, and his delivery was right on point for the blogging + social media pieces that I love about my job. Sonny talked about learning how to remix your marketing to better connect, impress and reach your target client: millennial's. Sonny discussed how couples find their DJ and entertainers in today's world, and how you can stand out among the competition to book their business. We also took an in-depth look at the latest trends in tech + social media, and how they can both positively impact your business. As someone who literally loves social media and is constantly brainstorming with Brian on ways to improve our online presence, this seminar really pulled me in, and I may or may not of taken a couple pages of notes. Sonny's reasoning for why our company has to have a presence on Snapchat was one of the points that stood out the most to me!
High-five, MBLV21, Sonny Ganguly was fantastic!
After Sonny's segment, I kept thinking that there was no way they would be able to top it. But the rest of the speakers that I heard were also incredibly informative, motivating, and educational; those speakers included Rob Ferre, Joe Martin, Jason Welden, Vickie Musni, Mitch Taylor, Jeffery Gitomer, Rob Peters, Jennifer Reitmeyer, and Paul Oakenfold. They all covered various topics from marketing, branding, sales, work life balance, creating autonomy, and of course weddings and events! Check out the video below to watch the official recap from the conference..
After a week long conference and a week of being in Vegas, I think I could seriously write paragraphs recapping each of the seminars, but you all might not be as excited to read thru all of my notes + opinions. So instead, here's something more entertaining: some team/personal pictures from our trip..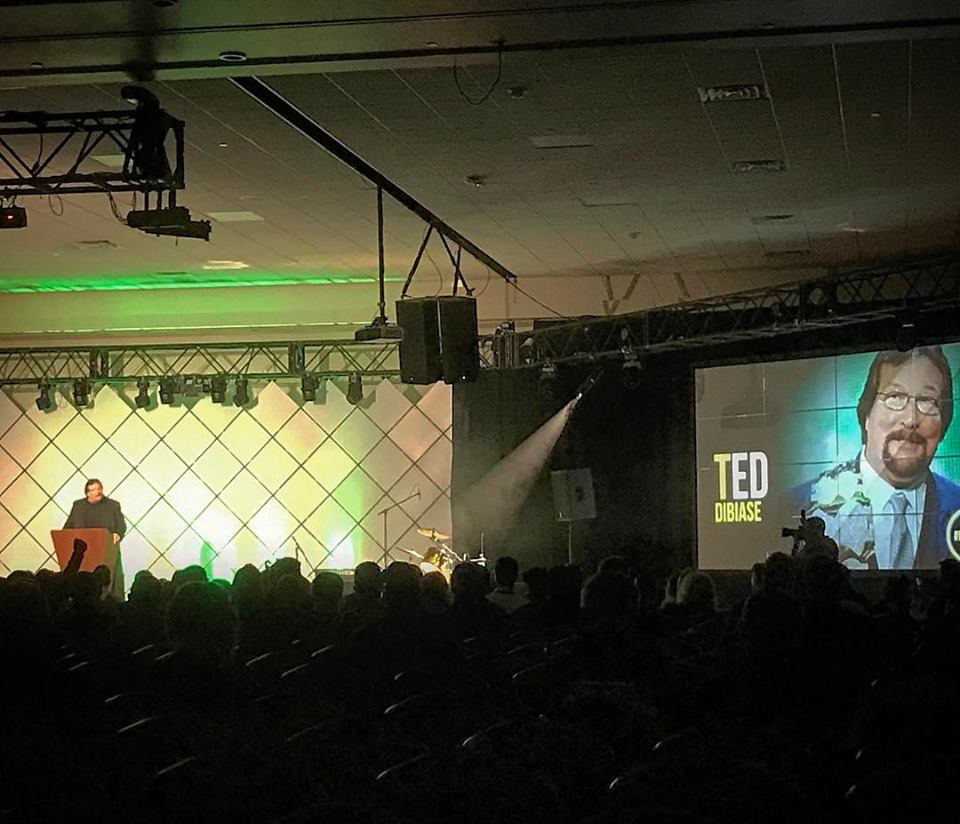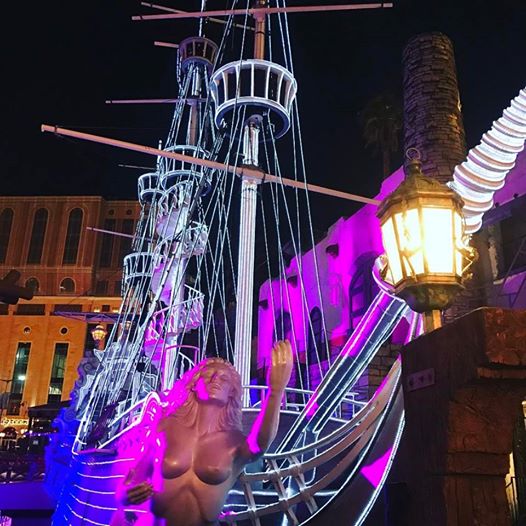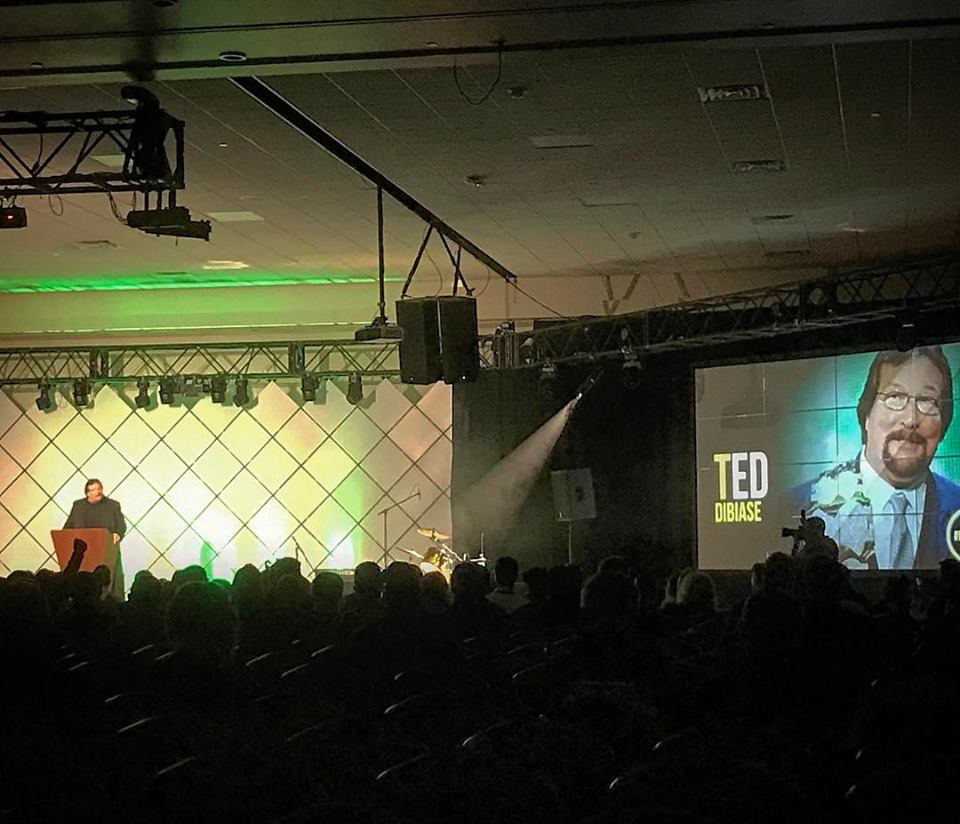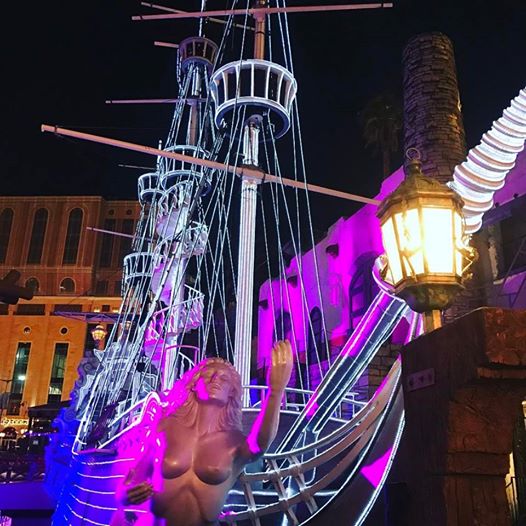 We really did have a great time, and we spent most of the nights all going out to dinner together and relaxing near the strip. We celebrated Brad's birthday while we were there (HBD, Brad!), saw Las Vegas from 5,000 ft. above the city in a massive Ferris wheel, saw an incredible Cirque du Soleil show, and had dinner at swanky restaurant in the Bellgaio. Needless to say we all had a lot of fun, we all learned a lot, and soaked up the sun. Thanks Brian, for sending us back to the conference this year! Cheers to another successful MBLV conference!
Written by: J McGee